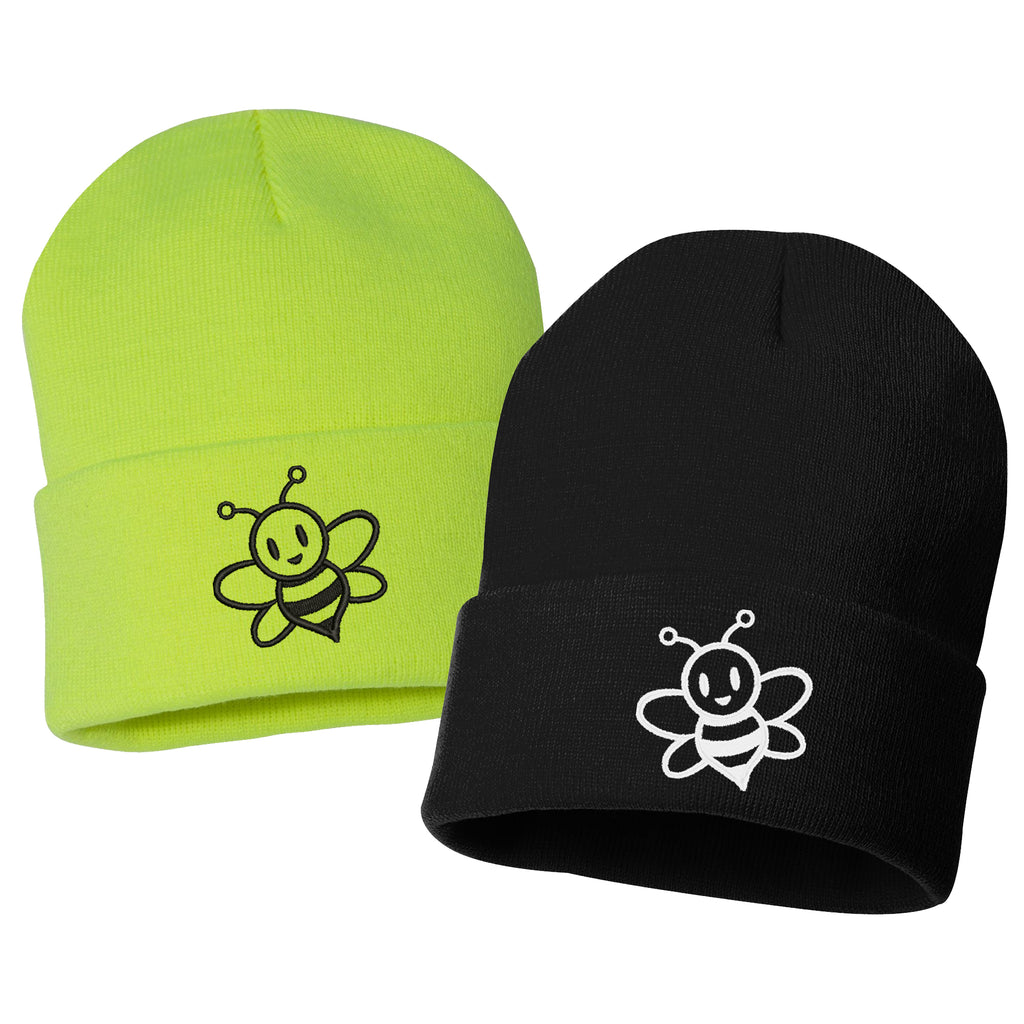 Cute Bumble Bee Embroidered Cuffed Beanie Hat
$ 17.99 $ 20.99
Need a Cuffed beanie Hat for your favorite Bee Lover? Here you go..
Features:
Select your own Color Beanie! From 24 amazing colors.
Select your own Thread Color! 8 Thread Choice!
Solid 12" Cuffed Beanie.
Ultra Soft Polyester/Acrylic.
Our Beanie Hats are made from the highest quality & Ultra Soft Polyester/Acrylic.
100% Acrylic
Heather colors are 50/50 acrylic/ polyester
12" knit
Adjustable cuff, shown as 3"
Our Beanie hats are made in house at our Wanaque, NJ Facility. We are a small family owned business ran by a husband and wife. We take pride in every special piece that we make. From Hats, Hoodies, Tees and so much more!
Proudly Made in the USA! Designed and Printed by StickerDad® & ShirtMama®.
For Special Requests, Please Contact Us!

©All Images are copyrighted by Sticker Dad LLC, StickerDad® All Rights Reserved.